The final event of the U.S. Freestyle competition season is going down in Forth Myers, Florida.
East Coast Round of 2017 P1 Racing Fuels U.S. Freestyle Championship sanctioned by IJSBA will take place on October 28th in Revolution Cable Park, 17590 East St, North Fort Myers, Florida!
If you are in the area don't miss out on the full weekend of fun!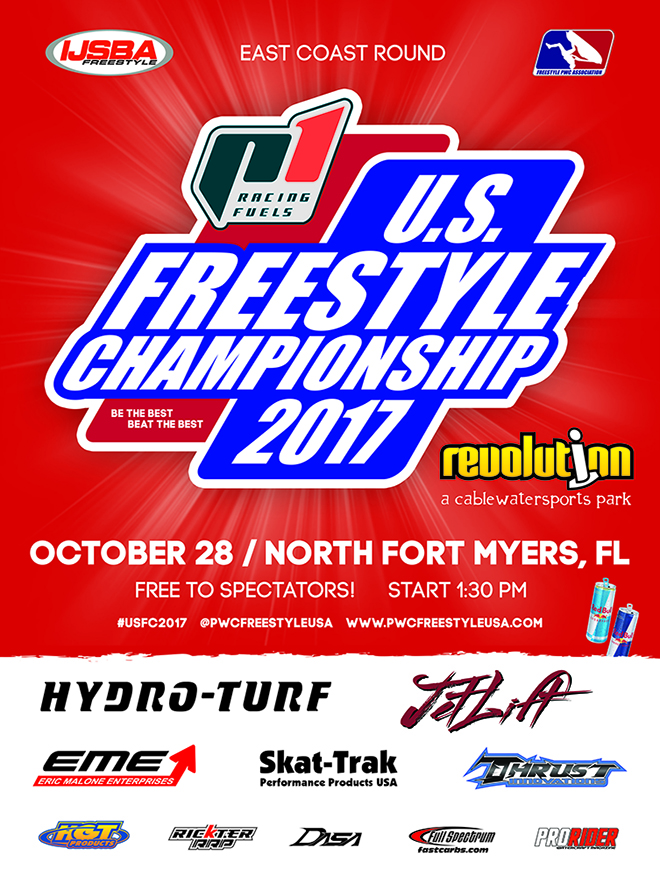 Official Video Teaser:
Official FB event:
https://www.facebook.com/events/121346648521734/
Event schedule and more info on official website:
www.PWCFREESTYLEUSA.com
Social media:
/pwcfreestyleusa
@pwcfreestyleusa
Official hashtags:
#USFC2017
#PWCfreestyleUSA
Like, Tag & Share!
---
Read More:
http://www.proridermag.com/season-finale-east-coast-round-of-2017-p1-racing-fuels-u-s-freestyle-championship-sanctioned-by-ijsba